iPad Scheme
Our iPad programme aims to:
Ensure equality of access to the internet at the Academy and at home
Prepare students for working and living in a digital age
Support self-led research and problem solving
Improve the quality of feedback, home learning and collaboration
Provide new and innovative ways for students to learn
With the digital world developing so fast, we are extremely proud of our students and teachers innovative use of technology to enhance the Teaching & Learning experience all students have.
However, along with this and perhaps one of the most surprising benefits has been the shift in culture to one of a greater level of trust and respect.​
Many of our key systems are now centered on this use of technology for staff, students and parents. This includes direct communication via email, a parent portal providing real time access to your child's attendance, behaviour and progress and the setting, recording and submission of Independent Learning. Along with these uses, teachers and students utilise the iPad for learning activities, which provide redefined pathways to subject knowledge and understanding in new, creative, engaging and exciting ways.
Each student who joins the programme is provided with the use of the latest iPad, protective case, a range of paid and free apps, insurance and warranty for two years, with full backup and technical support available in the Academy for the duration of the programme, the iPads are also available to take home. In order to be able to offer a programme of this size, complexity and cost, the Academy needs the financial support from parents who wish to join the programme.
If you have any further questions, please contact the Academy or email ipad@skinnerskent.org.uk.
Guidelines for iPad Usage
These guidelines are to make sure your child understands the rules for looking after their Digital Mobile Device. Please read through the information below with your child and make sure he/she understands it.
Your responsibilities
It is your responsibility to keep your device safe and in good condition. The device provided is fairly robust but could be damaged if you drop it or knock it into walls, desks etc. or if you throw it around in your bag.
When carrying, it is essential to look after and respect this valuable resource. We are privileged to have access to this technology to enhance learning. You must always carry your device in its protective case. This will protect it from damage when travelling to/from or moving around the Academy.
You should always be aware that just like you, all other students have fragile and very valuable devices in their bags. With this in mind, bags should not be thrown or pushed into other students' bags in the corridor or in the playground.
Keep your device secure at break/lunch or during PE.
Every student should always ensure they place their device securely on the desk when in class.
You must bring your device to the Academy fully charged every day.
It is your responsibility to safeguard your work. We recommend that everything is saved to your Academy OneDrive account which is hosted by Microsoft.
Keep the device away from liquids that could damage it.
Keep your device's 'passcode' secret and change it regularly. (You are responsible for remembering it, we cannot recover it without resetting the device which means wiping it!)
Be sensible about where, when and how you are using the device. For example, it is not sensible to have it on display whilst travelling to and from the Academy, keep it in your bag.
Sometimes your teachers might ask you to put your device to one side; you must respect this and do so immediately.
When using it at home respect your parent's/carer's rules in the same way you respect the Academy rules. If they ask you to put it away then do, if they say you cannot use it in your bedroom then don't!
The Rules
The Academy reserves the right to examine the device at any time and carry out any changes deemed necessary to allow it to operate efficiently and securely.
The devices are insured against accidental damage but there is a charge of £20, which your parents will have to pay if the device is damaged and needs to be repaired. If you damage your device deliberately then this will not be covered by the insurance and your parents will have to pay for the repair/replacement.
If your device is stolen whilst unattended, the insurance will not pay for it and your parents will have to replace it at their own expense.
Any damage or problems with your device must be reported to the IT Department.
Do not remove any software installed by the Academy.
Do not remove the management profile that has been installed on the device.
Do not install any software for which you do not have a valid licence -this is illegal.
Do not attempt to 'jail-break' the device. Doing so will invalidate the warranty and insurance.
Never shut the case with anything between the screen and the case as this will scratch/break the screen. It is also essential that nothing is jammed into any of the sockets as this could break the socket.
Do not attempt to personalise or vandalise the device or the case as this will mean any damage will not be covered by insurance and you may have to meet the cost of repair. The cost of a replacement case is £30.
Do not remove the name and security stickers that have been placed on the device.
Avoid tightly wrapping up the charger cable or pulling it hard as this will expose the cables and make the charger dangerous to use. This sort of damage will mean you will need to buy a new charger as it will not be safe to use, as any exposed cables will mean you are at risk of receiving an electric shock. The cost of a new charger is £30.
If a device is damaged more than twice in a 12 month period or more than four times in total, the insurers reserve their right to turn down the claim.
You must submit the device willingly for periodic health checks and updates.
You must adhere to the mobile device policy.
There are help guides and videos on the Helpdesk that cover many common functions.
In the event of a dispute regarding the interpretation of the wording of this policy, the Head of IT Services decision will be final.
Breakages
If your iPad has been damaged and you are in Year 7 or 8 then please complete the insurance process below with your parents / carers.

(We recommend that this process is done on a PC rather than a mobile phone)
To make an insurance claim parents / carers should:
Click the button below and fill in the form. This tells The Academy what has happened for our records (this does not make the insurance claim).
When you finish the form, you will be presented with a sheet of details and a phone number to call. We recommend you print this for your records and in case anything goes wrong. (If you are on a mobile phone the sheet may download in the background. Ensure you find the sheet in your downloads).
You MUST call the number on the sheet to make your insurance claim. 0333 999 7920.
The insurance company should then arrange to collect the iPad from your house.
Once repaired (or replaced) they should return it to your house.
Once you have it back it may be in a locked down state. Bring it to the IT department and we will set it up for you.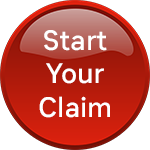 Things to be aware of when making your claim:
Be specific and truthful about what happened. The insurance company will accept: 'I accidently knocked it off the desk and it smashed on the floor'. They will not accept 'I don't know how it happened, it was just broken'.
You MUST make the claim within 2 weeks of the breakage, otherwise it will be turned down and there is nothing we can do to help.
There is no need to drop a broken iPad into IT or to leave it at reception. The claim process is as above.
Remember, to always keep the iPad in the case. The insurance is invalid if the iPad is not kept in the case. Your claim will be turned down.
If a student is waiting a long time for a repair, we can loan them a laptop. They should come to IT to request this.
In some rare cases the policy number may be wrong on the sheet. Usually if an iPad was purchased later in the year. If you are a year 7 or 8 and you are told your iPad is not insured, please come to IT, and we can help you find the correct policy number.

If you are in year 9 or above and you started in year 7 then the insurance will have expired. You may find a 3rd party repair company and pay for the repair yourself if you choose to do so.

If you started as an 'in year admission' and have been at the Academy less than two years then you may still have insurance. If you bring your iPad to IT we can check if it is still insured. Please do this quickly due to the 2 week claim limitation.
If your case is damaged replacement cases can be purchased via sQuid.