Sponsors
The Skinners' Kent Academy is an all ability, 11-18 Academy, which opened on 1 September 2009 in Tunbridge Wells. It is funded directly by the Government and supported fully by its original sponsor The Skinners' School, a grammar school for boys in Tunbridge Wells, and The Skinners' Company, one of the original 'Great Twelve' London livery companies.

The Skinners' Company has a long experience of establishing, running and supporting excellent schools, notably in West Kent and is now responsible for eight schools:
Tonbridge School, Tonbridge
The Judd School, Tonbridge
The Skinners' School, Tunbridge Wells
The Skinners' Kent Academy, Tunbridge Wells
Skinners' Kent Primary School, Tunbridge Wells
The New Beacon Preparatory School in Sevenoaks
Skinners' Academy, London
The Marsh Academy, New Romney
Members of The Skinners' Company make up a significant proportion of each of the governing bodies of the schools.
Director of Education for The Skinners' Company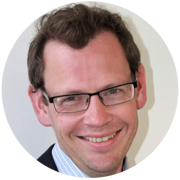 Ian joined the Skinners' Company in April 2021 as Director of Education, after several years with Ark and Ambition Institute promoting high-quality professional development for teachers. Ian and the Education Office team at Skinners' Hall provide support, clerking and training for governors of all schools sponsored by the Company. Ian also supports collaboration across the family of eight Skinners' schools, so that each school can benefit from the ideas, expertise and scale that come with being part of a larger network
For further information about The Skinners' Company, please click here.